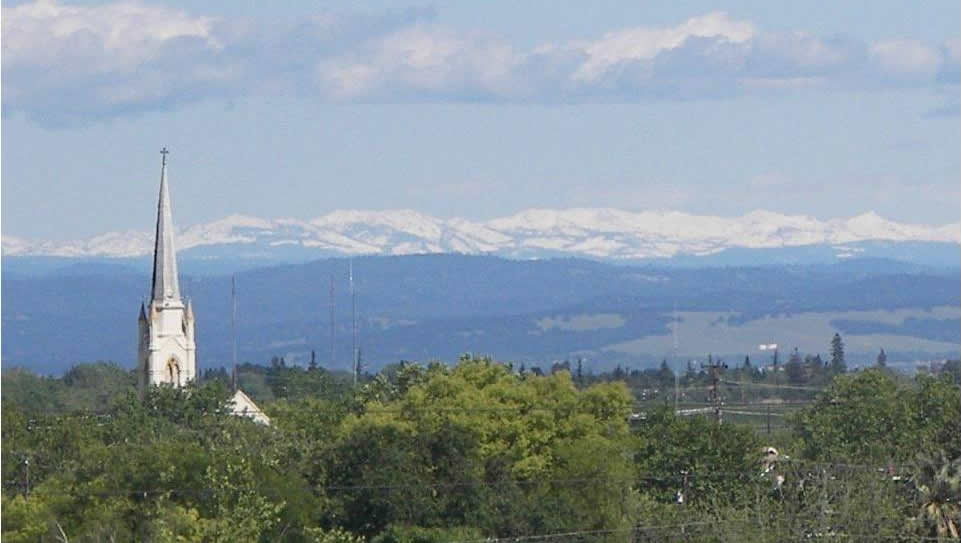 Welcome to St. Joseph Parish in Marysville, CA
Here all learn and grow in the Catholic faith so as to live it more faithfully. Leaders — lay, religious and ordained — are nourished for ministry in the Church and the world. The parish likewise builds and strengthens community among its members and encourages social life in the altar community. We, the People of God in the Diocese of Sacramento, by virtue of our initiation into Christ, constitute a communion of Christ's disciples by joining one another to: Worship God in joyous celebration of the Mass and sacraments; Proclaim the Word of God to all people; Witness the love and redemptive healing of Christ; and Serve those in need in both Church and society.
St. Joseph Catholic Church

7th & C Street, Marysville, California 95901

Mass Schedule:

Weekdays
8:00 a.m.

Saturdays Vigil
5:30 p.m.

Sunday
8:00 & 10:00 a.m.
12:00 & 7:00 p.m. in Spanish

Sacrament of Reconciliation
Saturday 4:00 - 5:00 p.m.
English and Spanish

Sacred Heart Catholic Church

10316 Dobbins Road, Dobbins, California 95935

Mass Schedule:

Weekdays
8:00 a.m.
St. Joseph's Prayer - O glorious Saint Joseph, you were chosen by God to be the foster father of Jesus, the most pure spouse of Mary, ever virgin, and the head of the Holy Family. You have been chosen by Christ's vicar as the heavenly patron and protector of the Church founded by Christ. Protect the Holy Father, our sovereign pontiff, and all bishops and priests united with him. Be the protector of all who labor for souls amid the trials and tribulations of this life, and grant that all people of the world may follow Christ and the Church be founded. Dear St. Joseph, accept the offering I make to you. Be my father, protector, and guide in the way of salvation. Obtain for me purity of heart and a love for the spiritual life. After your example, let all my actions be directed to the greater glory of God, in union with the Sacred Heart of Jesus, the Immaculate Heart of Mary, and your own paternal heart. Finally, pray for me that I may share in the peace and joy of your holy death. Amen